LOCATION: Kahului
SALARY RANGE: $15.00 – $20.00/hour (based on experience)
STATUS: Part-Time/Non-Exempt
SUMMARY
Provides skill-based swim and water safety instruction to people of all ages.  Maintains constant supervision of students to ensure safety.  Creates positive, nurturing relationships with students and builds cooperative relationships with parents and caregivers.  Promotes and supports the potential of all students in the program.  Facilitates peer-to-peer connections as part of the overall program experience.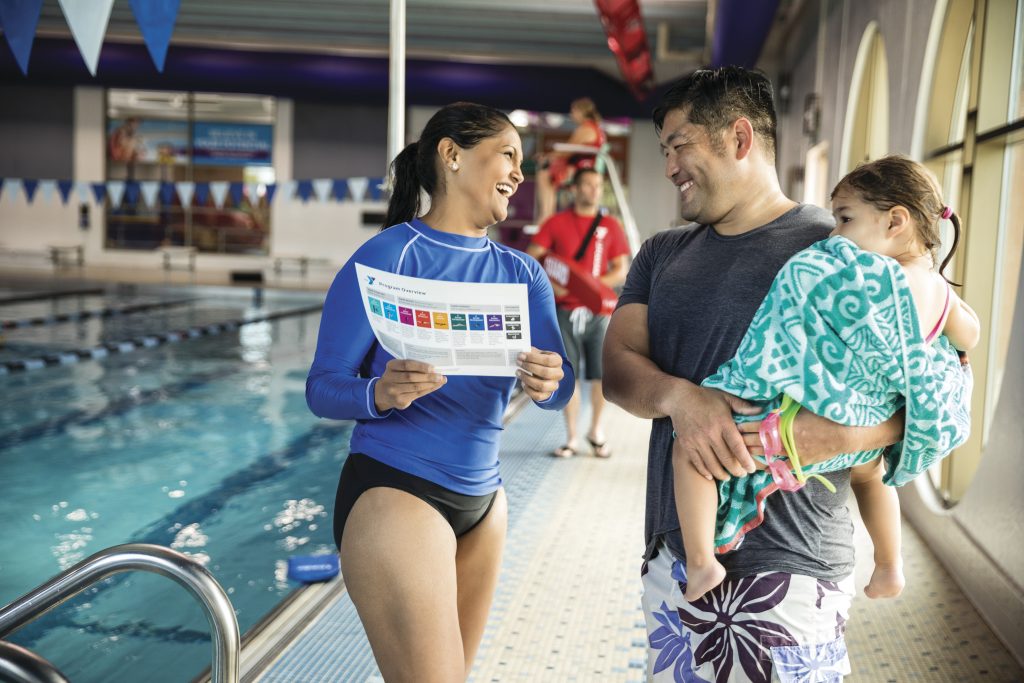 ESSENTIAL FUNCTIONS
Instructs swimming lessons in accordance with YMCA guidelines, having prepared lesson plans accordingly.
Builds effective, authentic relationships with students and parents; helps them connect with each to her and the YMCA.
Encourages parent involvement and identifies potential volunteers.
Conveys information on aquatics programs and schedules and as appropriate refers students and parents to other programs.
Maintains records as required (i.e. attendance, progress reports, etc.).
Attends staff meetings and trainings as scheduled.
Follows all YMCA policies, rules, regulations and procedures, including emergency and safety procedures.
Completes incident and accident reports as necessary.
Organizes and puts away needed class equipment. Reports damaged equipment.
Trains and supervises class aides as assigned.
Maintains constant supervision of students, identifies students who need assistance, and supports students as necessary to ensure a positive learning environment.
Adheres to program standards, including safety and cleanliness standards, and ensures consistency with evidence-based practices.
QUALIFICATIONS
Certifications: CPR for the Professional Rescuer, AED, Basic First Aid certification.
Must be able to demonstrate swim instructor skills in accordance with YMCA standards.
YMCA Swim Instructor certification, or equivalent within 60 days of hire.
At least 16 years of age.
Patience and the ability to communicate with all ages and levels of students, parents and caregivers, and other Y staff and volunteers
WORK ENVIRONMENT & PHYSICAL DEMANDS
The physical demands described here are representative of those that must be met by an employee to successfully perform the essential functions of this job. 
Lift equipment and a small to average size child
Remain in the pool area at all times.
Remain alert, with no lapses of consciousness, in a warm environment with air temperature of 80   degrees or higher
Recognize distress signals
Support child or adult body weight in the water
Remain in water ranging from 80-90 degrees for one to four hours
Communicate verbally, including projecting voice across distance, in normal and loud situations
BENEFITS
All Swim Instructor, CPR, and First Aid certifications provided by the Y at no cost to the applicant if hired
Free Family Membership at the Maui YMCA
50% discount on all Y Programming on top of member discount
Access to one of the best retirement plans available on the market today
For more information regarding this position, feel free to contact our Aquatics Coordinator, Anelise, at [email protected].